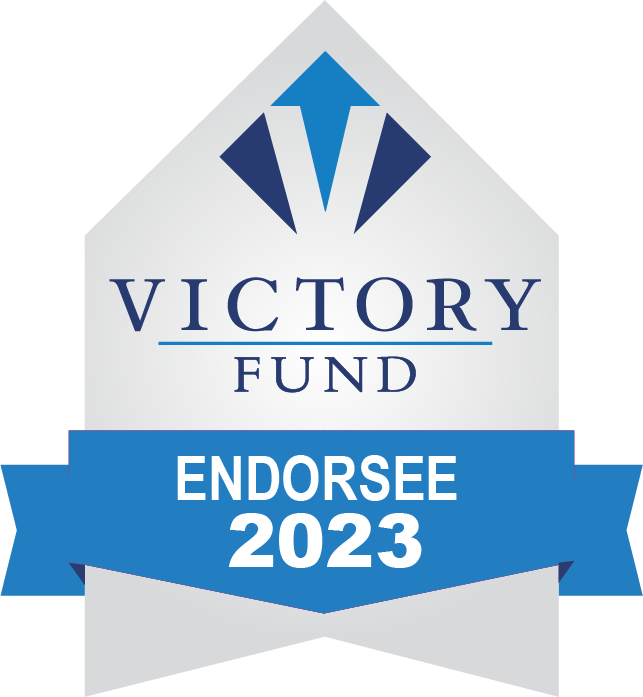 Rue Landau Earns Endorsement from LGTBQ Victory Fund
Back to News
PHILADELPHIA, PA – The LGBTQ Victory Fund – the only national organization dedicated to electing LGBTQ people to public office – endorsed Rue Landau for Philadelphia City Council At-Large. The endorsement signals Victory Fund's confidence that Landau is well-positioned to win the council race and will be a strong voice for equality once elected. Landau would be the first out LGBTQ person elected to Philadelphia City Council if she wins her race.
"For far too long, Philadelphia's vibrant LGBTQ community has lacked equitable representation on city council – with the wounds to show for it," said Mayor Annise Parker, President & CEO of LGBTQ Victory Fund. "As an attorney with a long track record of increasing pathways to affordable housing, strengthening protections for women in the workplace and enacting civil rights protections for marginalized populations – including the LGBTQ community – Rue has spent her entire career on the front lines of forging a more equitable Philadelphia. We are confident that her bright vision for the city and ability to bring diverse coalitions of people together will not just make her an exceptional council member, but a vital voice for equality throughout Pennsylvania and the country."
"I am honored to have earned the endorsement of the Victory Fund for my race for Philadelphia City Council," said Rue Landau, Candidate for Philadelphia City Council At-Large. "Representation matters — our city is ready to elect our first openly LGBTQ member of Council, and this year, we will make history."
LGBTQ people remain severely underrepresented in government nationwide – holding just 0.2 percent of elected positions despite representing at least 7.1 percent of the U.S. population, according to LGBTQ Victory Institute. As an out LGBTQ leader, Landau will be an unwavering voice for equality on the Philadelphia City Council. Her priorities in office will focus on ensuring community safety, re-investing in neighborhoods, and expanding affordable housing. Victory Fund will promote Landau's endorsement among its hundreds of thousands of supporters nationwide.
More information about Victory Fund can be found at victoryfund.org.
###